VOICE ARTS® AWARDS
Why Enter An Awards Competition?
10 Reasons Why Awards Matter
November 28, 2017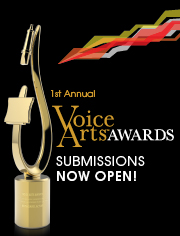 Note: The Voice Arts® Awards program (see announcement) – which is accepting nominations through August 24 – has drawn industry praise, such as this from popular voice talent/trainer Pat Fraley:
https://soundcloud.com/rudy-gaskins/pat-fraley-on-the-voice-arts-awards
Clearly, awards and recognition are a major staple in most every major industry, from employee of the week to the Emmy Award to the Nobel Prize. It begins, for most of us, in grade school with best penmanship, spots, debate team, etc. Yet, awards are new to the voiceover community, and that leaves lots of room for skepticism. Many question the program's value and purpose. Explaining that the program is based on the same principles as the Emmys, Clios, Cannes Lion, and other major awards programs only serves to highlight how little people really know about how any of them work. Below, Rudy Gaskins – takes the example of the Voice Arts® Awards, a program he oversees as Chairman and CEO, and shares why he believes it to be an inspired opportunity for all involved.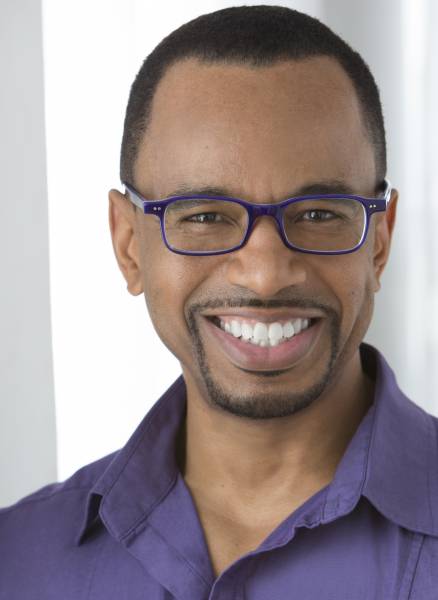 By Rudy Gaskins
CEO, Push Creative Advertising
CEO, Society of Voice Arts and Sciences
As one of the creators of the Voice Arts® Awards, I have been fairly surprised by the skepticism expressed by some and the void of information available to folks who have never entered a professional industry award competition.
I'm happy say that the program is growing and many notable actors, agents, producers, and sponsors are taking note. For those who are unfamiliar with the awards phenomenon, how it works or what there is to gain, I share the following thoughts to, hopefully, shed some light, and provide additional perspective.
There are many good things about awards contests, not the least of which is to inspire us to pursue excellence in all we do. It's a construct designed to inspire us to how best selves. In spite of the way we often coin competition in terms of winners and losers, that's not the case with the Voice Arts® Awards, nor many other.  It's not about being better than someone else. It's about being your best.
For those who are genuinely trying to figure out why, or if, entering the Voice Arts® Awards, or any award competition, for that matter, is right for them, this may help you to make an informed choice.
MARKETERS PLAN FOR IT
As a marketing professional, who has spent more than a few years inside the TV networks, and more than a decade running my own marketing agency, the idea of entering awards shows is second nature.
Not only do networks, corporations, and agencies enter numerous awards contest each year, they actually include the cost as part of their line item budgeting. Yes, they plan for it! It's a smartly considered business expense. And, yes, you can write it off on your taxes as such.
It's not a superfluous extravagance, but a smart marketing strategy to help build your business and your brand.
As a voice actor, you too are running a business. Entering awards contests is one element of a larger set of marketing tactics that you might do well to consider. It not only drives business, but it elevates morale, brand awareness and credibility. It also shows a willingness to put oneself in the hunt.
10 WAYS AWARDS CAN MAKE A POSITIVE DIFFERENCE
1. MARKETING EXPENSE
As I said earlier, the money you put into annual awards, advertising, boosting FB pages, etc., is all a necessary part of doing business. And, as a voice actor, you are a business.
Think of marketing expenses as amortized over the entire year. At the Early Bird rate of $119 per entry, in the Voice Arts® Awards, for example, that's a marketing cost of .33 cents per day. You can spend eight times that amount for a daily coffee?
2. CLIENT RELATIONS
Include your collaborators (director, clients, agents, producers, etc., by crediting their roles as part of your entry. This is not only a thoughtful gesture as a member of a team, but it's a savvy step toward building stronger relationships with your clients. If your work gets nominated, that's a nomination for them as well.
Not only will they appreciate you for including them, they'll appreciate having a conversation that didn't include you hinting about what additional work they might have for you. Having done award winning work tells the producer they made a good choice when they hired you.
3. PUBLIC RELATIONS
There is no better endorsement than that of a third-party, who has no vested interest in your success, telling others that your work is outstanding, award-winning. This is the case, when jurors nominate you and/or select you as the winning entry.
Advertising is when you tell people how good you are, PR is when other people talk about how good you are. This is what an award does for you. It speaks volumes where your own voice would be viewed as typical marketing at best, and chest beating at worst. Third-party acknowledgement is the basic definition of public relations (PR). Good PR is the foundation upon which the best advertising stands.
4. STRATEGIC MARKETING
Entering an award immediately gives you marketing options:
Even before you enter an award, it's possible to create buzz. One company I know of started a Facebook campaign asking their fans to choose which commercial the company would enter into an awards contest. That was particularly smart, as they were gaining traction and notoriety for having award-worthy material before they even entered!

By including the credits of the people with whom you worked on the project, you now have a positive, upbeat reason to give them a call, that isn't your quarterly sales call.

Your client will be pleased, that you thought highly of the work to submit it, and excited by the prospect of winning.

You are now  top of mind with your client, and  without
having bugged him or her for the next job opportunity.

Nominations give you a whole new marketing story to tell and another opportunity to share news with the client.

Attending the gala (nominee or not) puts you on the playing field where you can either accept an award or be among the first to congratulate others. 

Acknowledgment feels good for all the right reasons, not the least of which is vindication in the face of the doubt we all succumb to from time to time. Being nominated, or winning, adds to your career story, increases your marketability, and facilitates new networking connections.

5. CONFIDENCE
Obviously, winning breeds confidence. But confidence begins with faith, self-determination and dedication to success.
The minute you put yourself into the race, you elevate your state of mind. It's an opportunity to celebrate your work, your effort and your community. The act of entering, stepping onto the playing field, sends  send a powerful message inner who you are and who you believe you can be.
An old proverb says it best, "You must do the thing you think you cannot do."
6. WINNING
Winning is an amazing feeling that will have you walking on air. And you'll feel great about acknowledging those who worked with you. A nomination feels great too! And either one tells your clients, friends, family, and potential clients, that you're capable of bringing something "special" to the table.
7. SELF RESPECT
When you enter an award, you are saying to yourself, your friends, family, and peers, that you believe in what you do. Get on the playing field, and let the chips fall where they may. Self-respect is enhanced when we stand up to be counted.
Winning is fantastic, but entering, whether you become a nominee or not, is how you write your own story about who you are in this world. Believing in yourself is not just a state of mind. It's a practice.
8. CONVERSATION
Awards generate buzz. Press releases, media coverage, blogs,  social media and more. The recognition carries far and wide, and allows you to make yourself more visible to the people in a position to facilitate your continued success.
The buzz is a big plus, not just for the nominees and winners, but also for the clients, agencies, companies, studios, organizations, sponsors and partners who played a role in the work.
9. CONTINUITY
Awards on the shelves, certificates on the walls, and industry buzz is a conversation that can last a long time. The savvy, tasteful promoter can do a lot with an award.  Entering every year, and being a positive influence in the conversation of excellence, It continually builds your brand, and becomes part of your brand identity.
You are an award winner, and will likely continue to be an award winner. You will continue to grow and to make your mark, always striving to meet new standards of excellence.
10. COMMUNITY
Awards create a nexus of excellence. They're a focal point that draws the attention of those most interested in evolving the art, the industry, and the value of the work to buyers. and involved in raising the bar industry or profession.
Awards tend to draw those who think highly of themselves. Winning is not the immediate goal, but believing you belong int he race.
——————–
ABOUT RUDY
Rudy Gaskins is a former Film and TV producer, brand strategist, and co-founder of the Society of Voice Arts and Sciences (SOVAS).  He and his wife, Joan Baker, author of Secrets of Voiceover Success, partner to produce numerous voiceover events, including the annual That's Voiceover!™ Career Expo and the Voice Arts® Awards.  Rudy is also Chairman and CEO of the Society of Voice Arts and Sciences,  a non-profit organization focused on uplifting the entertainment industry through the lens of voice acting, stimulating job creation, gainful employment, career education, and award recognition.
Email: rudy@sovas.org
Web: www.sovas.org
Voice Arts Awards: www.VoiceArts.org